— 9 fun points —
9 super highlights
tear the forest barrier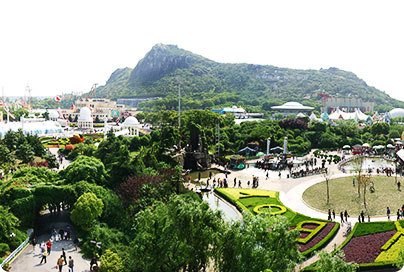 real mountains, water and forests; Wuzhizhen Mountain is born with a C-position in Suzhou
Forest World, located on the southeast side of Dayangshan National Forest Park ---- Suzhou's "urban green lung" at 31°N, with Taihu Lake to the west and Longchi Lake to the south, boasts with a superior natural environment. Dayang Mountain, once called Wuzhizhen Mountain in ancient times, is blessed with high negative oxygen ions, which benefits the body and mind through breathing. In the Forest World Park, tourists can enjoy forest bathing freely while walk around "Elephant Mountain", "White Crane Mountain", "Forest Lake" and "Elephant Trunk Island" and many other natural landscapes with super-high vegetation coverage.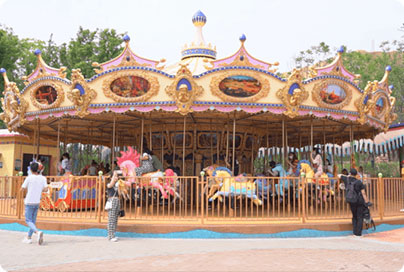 hardcore black technology intelligently creates 25 pioneer forest amusement facilities
Forest World makes use of several cutting-edge black technology to create fantastic scene experience for the tourists. It perfectly integrates the creation of whimsical forest environment and immersive amusement technology to create 25 pioneering amusement facilities. There are not only the thrilling facilities loved by young people, but also the cute and funny facilities preferred by parent-child families, so that visitors of all ages can find exclusive "Happy Forest Secrets"!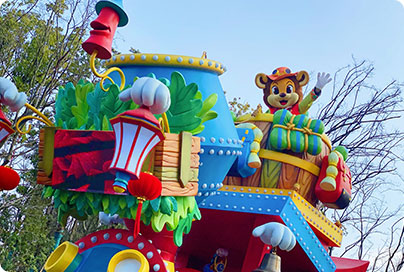 more than 20 shows throughout the day, which displays the diversity of the extraordinary forest day
The unique forest story line connects the joyful legend of Suzhou Amusement Land from Lion Mountain to Dayang Mountain for more than 20 years. Tourists can enjoy more than twenty shows every day, including Forest Tour, Treetop Theater, Butterfly Show, Festival Show and many other forest performances with super sound and light effects and interactive high-tech, which displays the diversity of the extraordinary forest day!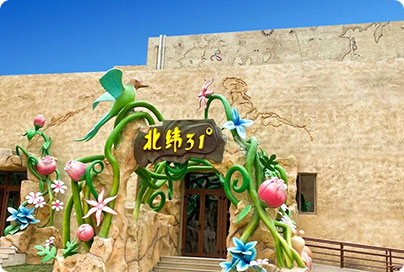 04
Popular science exploration:
three theme forest routes; diverse immersive forest college
Relying on rich forest resources, Forest World launched the first round of three theme forest routes, including "31°N.Latitude", "Animal Topia", and "Rabbit Club", leading tourists to explore nature on the spot. It perfectly combines education with recreation, leading tourists to immerse in the 360° panoramic classroom of Forest College.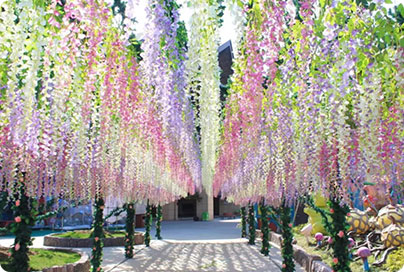 popular secret garden with diverse views throughout the four seasons
Forest World works with a number of animal and plant experts and horticulturists around the world to jointly create the "Secret Garden of the Forest". Based on the theme of the forest, it integrates the characteristics of Oriental Suzhou Garden to present a pleasant landscape of "different views through different seasons".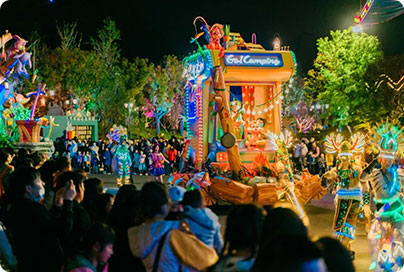 fantastic forest night with the fairy light version of The Wizard of Oz
Forest World strives to create an immersive forest night tour ---- "31°Night Forest" ! Tourists can enjoy the super-shocking mountain show, the surreal light show and the fantastic forest show, which perfectly combine the light and shadow effects, presenting a mysterious forest night. 6 light and shadow scenes together with 10 night amusement facilities present two forest dimensions during the day and night, displaying the fairy light version of The Wizard of Oz.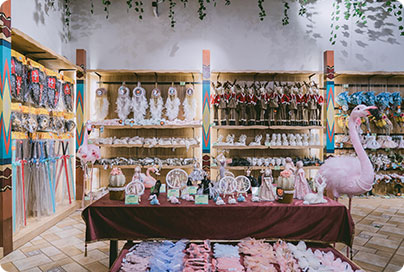 everyone has a forest in his heart; the new cultural and creative force"Forest Gifts" "
Everyone has his own forest in his heart. Forest World integrates forest elements, Suzhou feelings, and national trendy creativity, and cooperates with many artists and designers around the world to create the original cultural and creative brand "Forest Gifts", which aims to convey love and courage with happiness.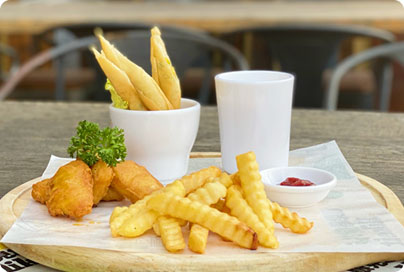 new natural forest cuisines;"eat and travel" in the forest
Forest World has immersive restaurants with different themes such as animals, plants, and forests, providing a variety of cuisines with new natural concepts in the forest. While dining, tourists are surrounded by animals. A series of surprises provide tourists with a brand new experience of "eating and traveling" in the forest. Every characteristic building of Forest World are equipped with commercial and catering facilities that combine regional characteristics. The cultural and creative shops and restaurants are named after the plants and animals in the forest-themed area, bringing visitors a fun shopping and dining experience. More than ten theme stores such as Senling Tree House, Songluo Xiaozhan, Snow Lotus Market,etc., display and sell the souvenirs of stars in our land and fine decorations, allowing the joy of the forest world to accompany everyone when leaving the park. There are 8 different theme restaurants in the park, including Panda Restaurant, Giraffe Western Restaurant, Penguin Cafe, and Animal Canteen. In addition, there are two food stalls----Flamingo Replenishment Station and Polar Bear Replenishment Station, allowing tourists to taste various specialties while enjoying the fun of playing.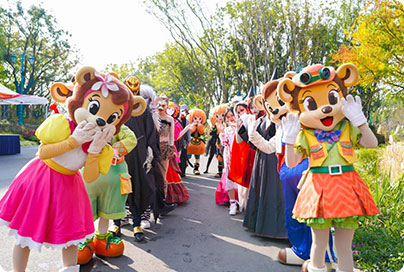 unique forest calendar; nature's carnival seasons and festival surprises
The spring, summer, autumn and winter of the forest are experiencing wonderful changes. Each season has its own carnivals and surprises belonging to animals and plants. Follow the unique forest calendar of the forest world to explore the magical festivals in the forest!
Su ICP No. 12061969-1 Suzhou High-tech Tourism Industry Group C